Here's a list of the 10 great vehicles from film and TV.
10.  1990 Porsche 911 Carrera Cabrio (with missing headlight) from Californication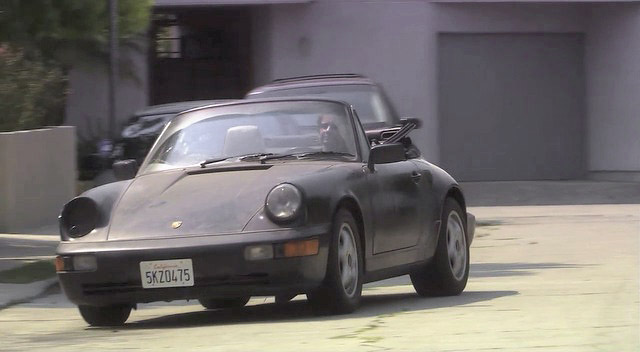 Why a Porsche from 1990 missing a headlight and on a cable TV show that has only been on for a few years? Cuz Hank Moody is the SHIT! No Californication, no BUTR.net. Nuff said.
9. GMC Van from The A-Team
Who wouldn't want to be a member of the A-Team (minus the on-the-run part)? I know I would.
8. KITT from Knight Rider (80′s TV Show)
A talking car that sounds like Mr. Feeny.
7. Ecto-1 from Ghostbusters
An ambulance that brings pain…to ghosts. Who you gonna call?
6. 1961 Ferrari 250 GT from Ferris Bueller's Day Off
Look at it. It's just a sexy car.
5. The Mach 5 from Speed Racer (TV Show)
It's the effin Mach 5!
4. 1964 Aston Martin DB5 from Goldfinger
This is the best car ever driven by the greatest spy.
3. Batmobile from Batman and Batman Returns
The caar does 0-60 in 3.7 seconds with a top speed of 330 mph.
2. 1981 DeLorean DMC-12 from Back to the Future
I just really want one so I can gun it to 88.
1. 1968 Mustang GT 390 Fastback from Bullitt
I could have put the Mustang from Gone in 60 Seconds here, but honestly, Steve McQueen was a badass and a lot cooler than Nick Cage (sorry Ricardo).